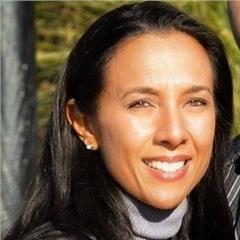 Practicing Since: 2017
Tammy entered the counseling field with a passion to support others and provide a safe space for individuals to express themselves in a genuine, non-judgmental environment. She utilizes various approaches such as Cognitive Behavioral therapy (CBT) and person-centered techniques to encourage and support clients as they journey through the therapeutic process.
An Army Veteran, Tammy received her bachelor's degree and continued her education earning her master's in Clinical Mental Health Counseling.
Tammy is a firm believer in self care and taking care of not only emotional health but physical health. She enjoys participating in body building shows and weightlifting. She and her husband have 14 year old fraternal twins and a 9 year old Great Dane/Lab mix named buster.
Tammy is licensed in Virginia as a Resident in Counseling (0704013844) is under the supervision of Stacey Crosson, LPC, Virginia (0717001506).