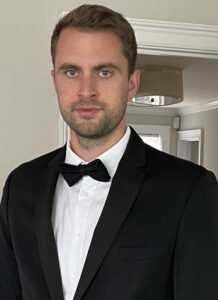 Practicing Since 2019
Rob's commitment is to cultivate a soft space for clients to land and find their true north. He believes that clients are the subject matter experts on their lives and the therapist is there to help uncover strengths and resources. He desires to build a working relationship where he provides a non-judgmental stance for open dialogue. Furthermore, he encourages the client's decision-making ability with an unbiased perspective.
Rob enjoys weightlifting, is a sports fan and likes finding new places to eat. He also enjoys reading theology and psychology materials.
Rob practices in Virginia (license #0906013755) and is under the clinical supervision of Claudia McDowell, LCSW (VA license #0904005916).