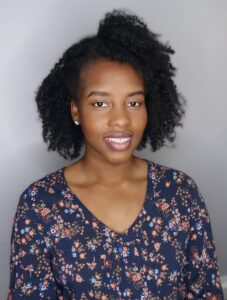 Practicing Since: 2015
Clients can expect a safe space to be vulnerable and grow. Modesta will work with clients to discover and create therapeutic goals that will be tailored to their specific needs.
Modesta is a Licensed Graduate Professional Counselor and National Board Certified Counselor. She is passionate about coming alongside others to unearth hope through the counseling relationship. Modesta obtained her Masters of Science degree in Counseling from Johns Hopkins University and has had four years experience as a school counselor. Modesta nurtures her professional development by attending workshops and seminars on subjects such as trauma, grief, depression, and cognitive behavioral therapy (CBT). Modesta has been married to her amazing husband for almost 4 years and in her spare time enjoys working out, cooking and spending time with family and friends.
Modesta is licensed in the state of Maryland (#LGP10181) and is under the clinical supervision of Jessica Ives (Maryland #LC2578).
Client Thrive Program
Credentials Earned: