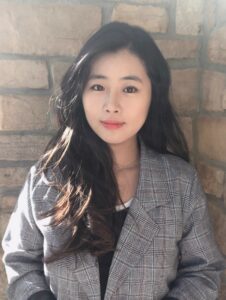 Practicing Since:2014
Min uses therapeutic relationships and empathetic communications for deeper understanding and to offer a safe place to promote clients' emotional and mental well-being. Her specialty in art therapy is a valuable visual communication tool for expressing thoughts, feelings, and self. This offers individuals and families opportunities of discovering who they are and grow with self-awareness using art-therapy techniques in a professional way.
As a counselor and therapist, Min always appreciates being a witness of clients' personal growth whether it is mental, emotional, or relational. She has a specialized professional Master's level training in art therapy at George Washington University with a fine art undergraduate background and MICA. Her other modalities are Client-centered therapy, Impact therapy, Positive therapy, CBT, Psychoanalytic approaches, Christian counseling, and Mindfulness. Min is also currently enrolled in a Marriage and Family counseling program with her MD license as a professional counselor and art therapist.
A wife and a mom, Min's homeland is South Korea and she has lived in the US for 12 years. She is bilingual, speaking both Korean and English
Min is licensed in the state of Maryland ( #LGP8170, ATG206) and is under the clinical supervision of Matthew Piercey, LCPC (MD license #LC9076).