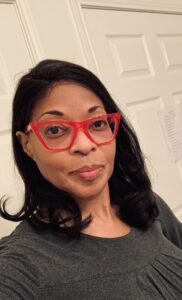 Practicing Since: 2022
Luresa provides a quiet therapeutic environment where safety and confidentiality are held at the highest standards. She gains the respect of her clients through transparency, honesty, and availability. She has a passion for helping her clients feel heard and strengthened to build confidence for a brighter future.
Luresa has 3 adult children and seven grandchildren. She loves to be involved in church activities. She enjoys going to movies, live entertainment, traveling, and spending time with family.
Luresa is under the clinical supervision of Dr. Michelle Pearce, PsyD (Maryland license #05176).