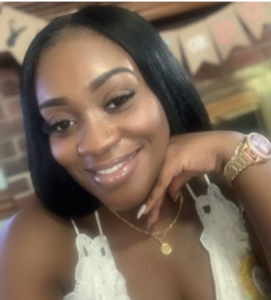 Practicing Since: 2015
A warm, calm, and welcoming environment is the atmosphere that Katrice wants clients to feel when working with her. To feel accepted and comfortable to be them true selves. Whether it is CBT, Mindfulness, Client Centered, or Solution Focused, these are a few of the modalities that she uses when working with clients.
When working with clients, Katrice allows the client to lead their treatment while she serves as a guide. Meeting clients where they are and assisting them in achieving their desired goals is an important part of the healing process. She has extensive experience working with individual, family and group therapy. As well as youth, adolescents, and adults. Katrice feels that the therapeutic process is one in which the client should feel empowered and encouraged. Her goal is to assist clients by providing them with the tools they can utilize to overcome any barriers they may be struggling with and equipping them with the necessary skills they need to help them to better navigate their lives.
In her spare time, Katrice enjoys spending time with her family, traveling, visiting new restaurants, and self-care activities. Katrice is licensed in the state of Maryland (#29248) under the clinical supervision of Robert Basler, LCSW-C (#10421).