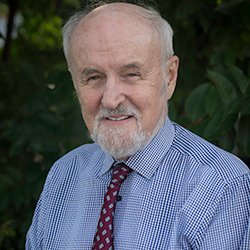 Practicing Since: 1993
Dr. Lawler approaches every client with a willingness to listen and not be judgmental. He will take the time to get to know each client to have a full understanding of their presenting problems, family life, past and present experience with relationships, and any other background information to assist him in helping his client in the best way possible. Psychotherapy begins with an agreement between counselor and client with a specific goal such as when a person is depressed and wants to feel better or has a phobia and can't cross a bridge. It may be more general and involve repeated failures in relationships, goal issues, low self-worth, and long-term personality issues. In the latter case, Dr. Lawler will go deeper to understand how influences from the client's past may have set them up for difficulties in the present. Dr. Lawler's goal is to help the client "clean up their psychic house." He uses a variety of proven psychological approaches that have been shown to work but never forgets that the relationships with his clients is the main driver of healing. Dr. Lawler has a particular interest in working with families or kids/teens struggling with gender dysphoria through a therapeutic focus on providing a safe place to explore their lived experience and move towards finding one's authentic self.
Dr. Lawler is licensed in the state of Maryland #03765.