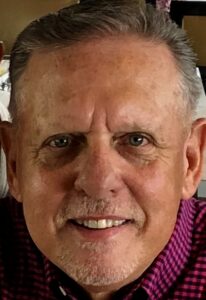 Practicing Since: 1986
James has been educated and trained to serve as both a Chaplain and as a Clinical Social Worker. He has completed professional and clinical training in Theology, Cognitive Behavior Therapy, Gestalt Therapy, Couples' Therapy, Crisis Management, Trauma Treatment, Treatment for Mood Disorders; Family Law Mediation; Home Study Evaluations; and Custody and Child Access matters. James practices using a task-oriented model which is often "results/progress oriented" and very interactive during sessions. He also strives to convey compassion and where appropriate, seeks to point everyone to the most important resources for healing, growth, and recovery.
James Barden grew up in Virginia and after finishing college at the University of Memphis, completed the Master of Divinity Degree in preparation for a career in ministry. After serving in that capacity in Maryland for two years, he completed training as a professional Chaplain at Spring Grove State Hospital. In 1986, he was awarded the Master of Social Work Degree from the University of Maryland with a concentration in Mental Health Counseling and training in Gestalt Therapy and Couples' Therapy. Following certification as a Clinical Social Worker, his work experience then led him to the Anne Arundel County Department of Social Services where he investigated cases of alleged child abuse and neglect and adult abuse and homelessness. From there, he served as a Custody Evaluator in the Circuit Court for Anne Arundel County working with high conflict families and individuals in crisis who were facing separation and divorce. James currently continues to work as a Circuit Court Mediator. He is also a certified community service chaplain. James embraces the belief as a Clinical Social Worker that effective counseling should result in some form of behavioral transformation.
James was born in Richmond, Virginia and has lived in Maryland for many years. He is married to his wife, who is a professional nurse practitioner. James enjoys spending time with his wife and family, riding his Harley Davidson motorcycle, reading books, good food, and eating.
James is licensed in the state of Maryland #05986.