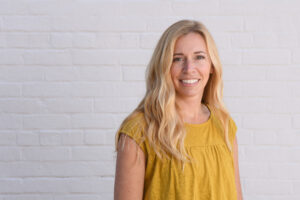 Practicing Since:2020
Heidi spent years in the client seat of therapy herself after experiencing several personal crises, so she firsthand understands the fear, vulnerability, and hard work it takes to change one's life. Now, as a therapist, her deepest desire is to create a warm and accepting space where clients can feel seen, known, and heal. She believes everyone has their own personal needs and unique story. Her hope is to remain curious with you, to be a witness and support as you express, explore, and discover who you are and who you want to be.
Heidi believes our past informs our present and can guide us to a different future, if we choose it. She works from a holistic, person-centered, and relational psychodynamic therapeutic approach with emphasis on family of origin, personal beliefs, mind-body connection, and attachment styles.
Heidi specializes in working with grief and loss, relationship issues, and infertility. She is a National Certified Counselor, member of the American Counseling Association, member of the Northern Virginia Licensed Professional Counselors, and holds a Master's degree in Clinical Mental Health Counseling from Marymount University.
Heidi currently calls Northern Virginia home, but she has lived all over the country, moving frequently throughout her childhood. In her spare time, Heidi enjoys quality time with friends, cooking, being active, and holistic living.
Heidi is licensed in the state of Virginia (#0704013717) and is under the clinical supervision of Stacey Crosson, LMFT (#0717001506).