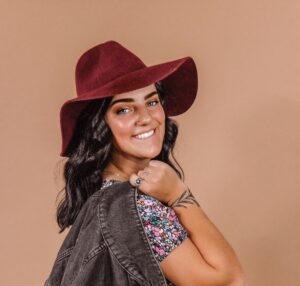 Practicing since 2021
As someone working in the field of mental health and wellness, Hannah finds it crucial to provide a judgement-free and safe environment when collaborating with clients. She does her best to provide a safe place for clients or their family members to express emotions and feelings while providing them with the techniques to guide them through personal growth and progression. Her goal is to provide comfort for clients and their families throughout the therapeutic process. She enjoys giving clients ideas and options for ways to work on certain topics and allowing them to guide their growth based on their likes and learning styles.
Hannah believes that mental health is the sole source of overall happiness and treating your mental health with care and compassion is vital. Mental health is just as important as physical health and should be treated and celebrated in such a way that promotes growth and learning through therapy and treatment.
She is currently working towards her masters in social work (MSW) and cannot wait to apply everything that she has learned along the way with clients! She has received various certifications and trainings that will aid in providing optimal care for clients and additional techniques to apply during practice.
Hannah resides with her husband who is in the military, accompanied by her two loving pups! They have two huskies named Max and Ruby who they adore and love so much! She is also expecting an addition of twin boys this year! In their spare time, they enjoy walks with the pups and going to the gym as well as spending time with loved ones!
Hannah is under the clinical supervision of Jenna Santucci- Freeman, LCSW-C (MD license #19492).