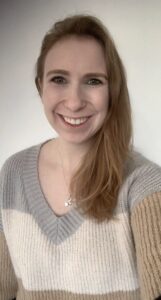 Practicing since: 2022
Haley values a relationship where the client feels comfortable, trusted, and respected. She provides space to collaborate on treatment and allows her clients the freedom to give feedback. She believes the majority of people are trying to better themselves and therapy assists with resources to do that.
A graduate student in hr final two semesters, Haley interned at a specialized practice for anxiety and OCD related disorders. She has also interned at a practice that specializes in children and teen related issues.
Haley has 2 dogs and enjoys reading books – fictional and educational. She also enjoys CrossFit and spending time with friends and loved ones.
Haley is under the clinical supervision of Shon Miller, LCPC (Maryland #LC5433).