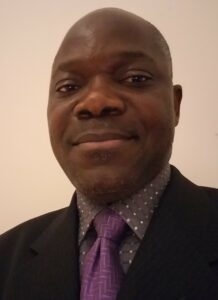 Practicing Since: 2019. Prior to becoming a provider in 2019, Gbola has been a charge Registered Nurse working hand in hand with physicians delivering patient care for over 13 years.
Gbola is a licensed psychiatric nurse practitioner who offers medication management services. Gbola has worked with adolescents and their families in family-based and in-patient programs.
Gbola is a compassionate family man, and uses ethhical principles to help his patients achieve optimum health recovery. He is a lifelong learner and has extensive science and research background, an expert in healthcare risk management. He holds a master degree in nursing (psychiatric mental health) and is currently licensed in Maryland and the District of Columbia as a psychiatric nurse practitioner.
Gbola is licensed in the state of Maryland #R164405.