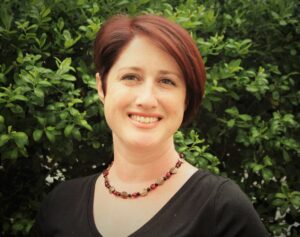 Practicing Since: 2020
Corinne is trauma-informed and client-centered. Corinne believes in the core goodness of each of her clients. She trusts in the innate ability of each client's body and mind to grow and heal. She views her job as helping clients access their own unique healing process and belief in their capability for change. She provides tools along the way as the client expands their capacity for hope in their own healing process.
Corinne helps guide her clients through their own healing process with compassion, respect, and empathy for their struggles. Every client is heard and seen in an atmosphere of safety and non-judgement. She helps clients uncover past experiences and wounds that have affected their present functioning and guide them on their journey of healing and transformation for the future. Corinne employs self-compassion and mindfulness practice as well as art and expressive therapies to help clients discover their strengths, process their wounds, and uncover their capacity for change.
Corinne is extensively trained in play therapy and is working towards the credential of Registered Play Therapist. Corinne is trained as a facilitator for The Circle of Security parenting model and greatly enjoys working with parents on positive and attachment based parenting skills and achieving relational safety with their children. Corinne was a member of the academic honor society, Chi Sigma Iota, during her master's program.
Corinne is also an accomplished musician and vocalist with her bachelor's degree in vocal performance. She is trained in the Musikgarten approach to music and movement instruction for young children and has 10 years of experience teaching music to children ages 3-7 years. Corinne is married with 3 daughters. In her spare time she enjoys listening to and making music, hiking, crafting, and spending time with her family.
Corinne is licensed in the state of Virginia #0704013664 and is under the clinical supervision of LeeAnn Gumulauskas #0701008515.