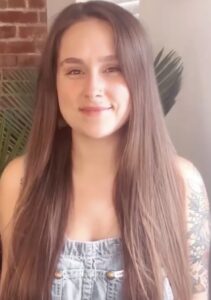 Practicing Since: 2022
Ashlyn aims to cultivate a space of empowerment in therapy, where her clients have a safe space to express themselves without fear or judgement. She will help her clients utilize a strengths-based perspective; helping them grow in their personal, communal, and relational strengths to reach their goals.
Believing that the most effective therapeutic processes bridge the gap between mind and body/ logic and emotion, Ashlyn will assist her clients through a multitude of therapeutic approaches, including those that focus on treating the whole person- both mental and physical ailments and needs.
Having worked in the mental health field over the last five years, Ashlyn has specialized in assisting those who struggle with addiction and substance use.
When she's not in class or in the counseling room, Ashlyn likes to stay active by lifting weights, doing yoga, and rock climbing. She also makes a point to get outdoors when she can, and enjoys camping, kayaking, and hiking.
Ashlyn Bridgewater is under the clinical supervision of Stefanie Plitt, LCSW-C, Maryland (#16101).