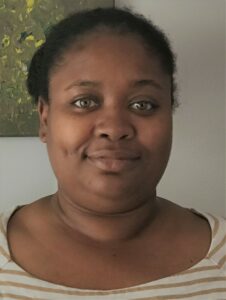 Practicing Since: 2016
Andranita believes that everyone has within themselves the means to change and the ability to create and maintain their own happiness, they just need a sounding board to help them bring it out. With a client centered approach to therapy, Andranita looks forward to giving you the encouragement you need to help you build your best self. She utilizes an eclectic approach to therapy, borrowing from CBT, DBT, and strength-based practices.
Andranita Dogan graduated in 2016 from Capella University, a CACREP accredited school, with a Master of Science in Mental Health Counseling. For the past seven years Andranita has worked with military families needing support. She has five years of experience working with the Exceptional Family Member Program for the Army and the Marine Corps, providing advocacy and support for military families transitioning at different stages of their military life cycles. She has assisted families with accessing public education support services by attending IEP meetings with families as support and helping to advocate on their behalf, and also by connecting them with resources in their local community for their special needs family member. As a former Combat Medic for the Texas Army National Guard, she was trained in emergency services and brings a sense of calm to every approach that she takes in supporting her community.
Andranita Dogan has continued to work with families and individuals within the community providing counseling through social skills groups for children 4-18. Andranita has also worked with the Community Service Board providing intensive in-home counseling to families and children at risk for an out of home placement. Andranita has also provided individual counseling to children and adults with various disorders, as well as cofacilitating a Relapse prevention group for adults suffering with substance use disorders.
Andranita is licensed in Virginia #0701008960.