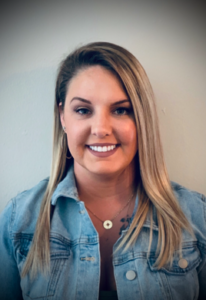 Practicing Since: 2022
Amber's primary focus in therapy is to create a safe and non-judgmental space for her clients to share their experiences and emotions. She strives to establish a warm and empathetic atmosphere, where people can come to be heard, understood, and supported. Amber aims to help her clients gain insight, to develop the skills/strategies to manage challenging emotions, and cope with difficult life circumstances.
Believing that everyone has the capacity for growth, healing, and positive change, Amber's goal as a therapist is to support clients in reaching their goals, and provide a space where they can reach their maximum mental and emotional wellbeing.
Having earned her undergraduate degree in Human Services and currently pursuing her MSW degree, Amber has partaken in a multitude of field experiences over the course of her academic career; gaining hands-on training in various areas of the social work field, including addiction recover, homelessness and transitional housing, community event coordination, and adult protective services.
A loving owner of two senior dogs, named Axyl and Oak, and a leopard gecko named Elizardbeth, in her spare time, Amber enjoys binge-watching her favorite streaming shows and exploring the great outdoors with her dogs and partner. Amber is also in the process of having a new home built, and eagerly awaits its completion in late 2023.
Amber Shaffer is under the clinical supervision of Patrice Forrester, LCSW-C, Maryland (#16103).